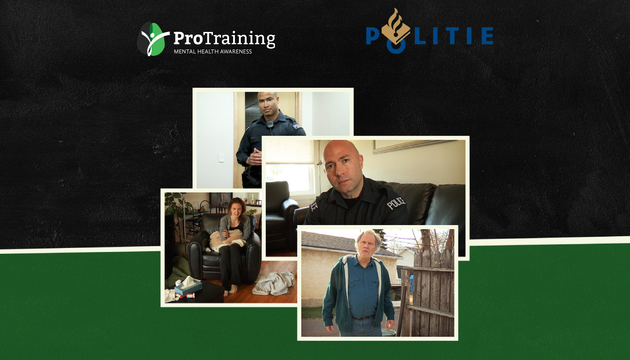 Dutch Language - Scenario Based Mental Health and De-escalation Training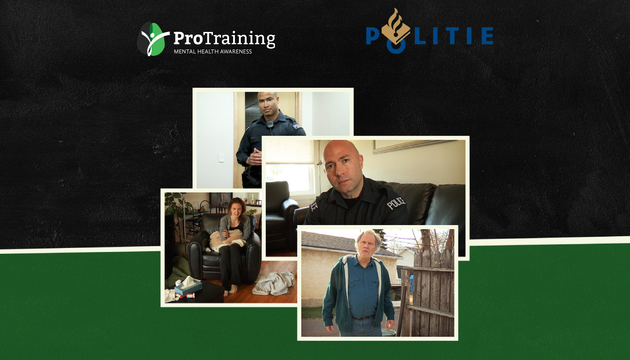 Description
Police officers often find themselves in situations where they are responding to an individual who is, or appears to be, mentally ill. These interactions often lack understanding between both parties, making it more challenging to produce positive outcomes.
Created by ProTraining, Scenario Based Mental Health and De-escalation Training is an award-winning course designed to help officers refresh skills in the areas of expressed empathy, effective verbal and non-verbal communication, and de-escalation in order to improve the quality and safety of interactions with individuals who have, or may have, mental health issues. Using interactive scenarios and 'lived experiences', this course engages learners at critical decision points to demonstrate how responses and behaviours can defuse an interaction, improve a subject's cooperation, and decrease the need for force.
This course is created from evidence-based research conducted over a 5 year period at the University of Alberta, Canada.
Content Provider
Content for this course was developed by ProTraining – Mental Health Awareness, in collaboration with an International Advisory Board of police officers, police educators, mental health professionals, academic researchers, adult educators, eLearning experts and individuals with lived experiences of mental illness from the UK, the Netherlands, Sweden, Australia, New Zealand, USA and Canada.
ProTraining is working to advance the mental health training of police with targeted and scientifically backed research.
Course Outline
Upon completion of this course you will be able to:
Demonstrate de-escalation strategies that focus on defusing the situation in a mental health crisis
Demonstrate non-escalation strategies to prevent situations from becoming escalated
Demonstrate optimal verbal communication techniques that emphasize active communication
Demonstrate optimal non-verbal communication techniques that focus on proper body language
Demonstrate empathy, recognizing emotions others are feeling, and responding appropriately to quickly establish trust
Demonstrate essential skills to interact with subjects who are threatening, uncooperative or unresponsive to decrease the need for force
Demonstrate strategies for responding to specific mental health behaviours
Demonstrate strategies for follow up, and prevention of reoccurrence
Course Details
Length:
1 hour and 30 minutes